Ineffective
oil and vine charcoal on canvas
26.5 x 11.5 inches
2016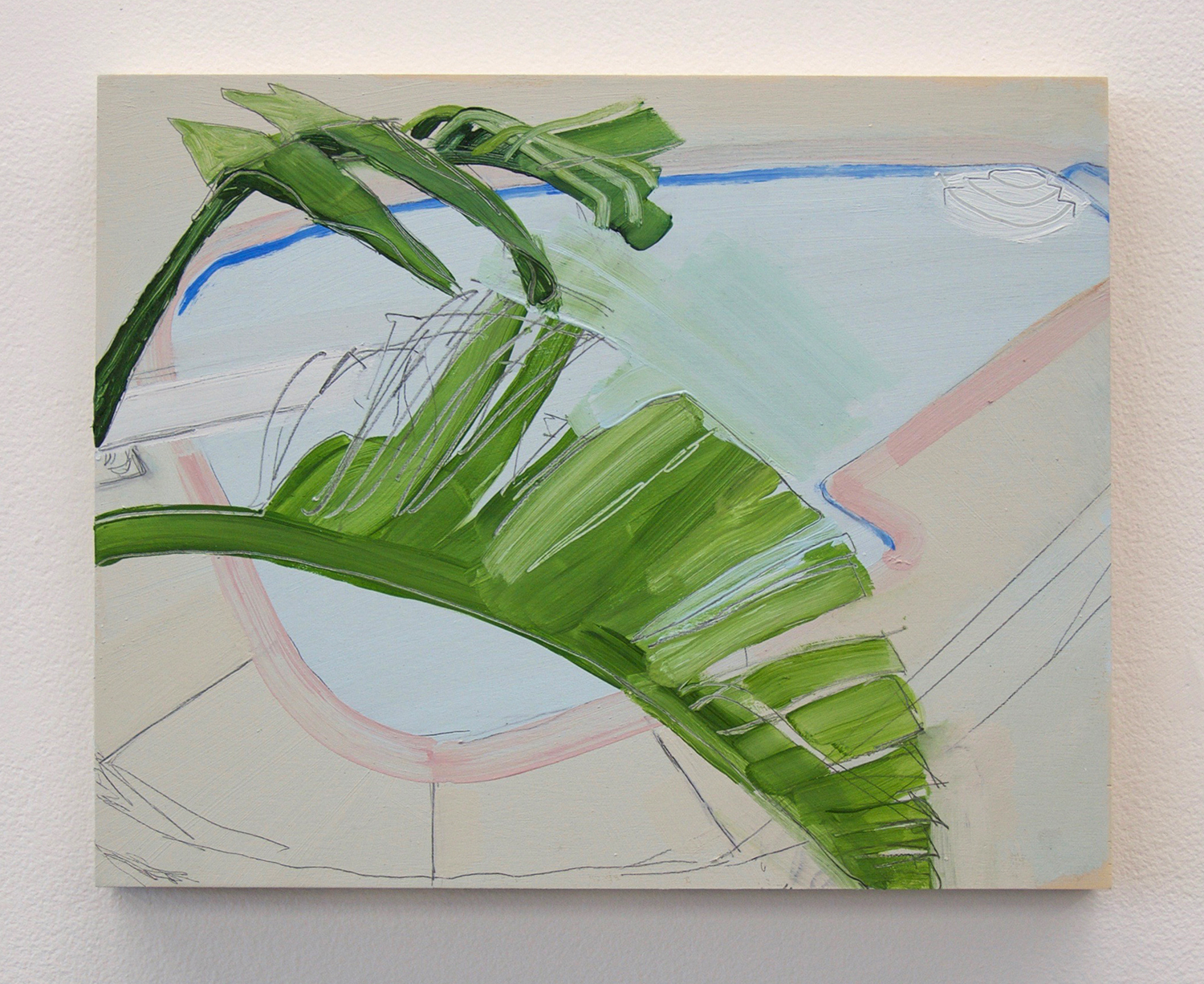 Take me back
oil and graphite on panel
11.5 x 14.25 inches
2016
Delete Tinder, Download Tinder
14 x 11"
oil on canvas
2016
Summer Reading
oil on canvas
16 x 20"
2016
Everybody Leaves If They Get The Chance
Central AC (We Never Had A Pool, And The Neighbors Never Seem To Use Theirs)
12 x 18"
oil, graphite, and charcoal on panel
Mi Casa Es Su Casa
oil on canvas
16 x 20"
2016
Affection
oil on canvas
20 x 20 inches
2016
Before Eve (Creation of Adam Candlesticks)
10 x 17.5"
oil, graphite, and charcoal on canvas
2016
I forgot his name
14 x 11"
oil on canvas
2016
sold
Mr. Fernicus (elk horn fern)
30 x 22"
tempera and oil on warped found canvas
2016
Trust or Co-dependency?
acrylic and vine charcoal on canvas
height and width are as tall and wide as this painter can reach
2014
Dog Days, 2016
Dog Days was the culmination of an independent study project and my Senior Show for my undergraduate at Art Center College of Design in 2016. I was staying at a house in the San Fernando Valley that summer, taking care of a labrador and a golden retriever.
It was a very hot summer of painting in a backyard in the San Fernando Valley. During those months, I turned the shed in the backyard into a painting studio and thereby had my first artist residency.
At some point during the summer, all of Santa Clarita caught fire. The sky turned a bruisey purple yellow, and ashes fell onto all of my wet and in-progress paintings. I embraced the ashes, because I had already gotten used to all the dog hair, as well as June bugs hiding in every nook and cranny of the studio (they enjoy the back of stretched canvases).
I made paintings of the space around me, with big fluffy panting dogs laying at my feet. The title Dog Days comes from this bittersweet feeling of all the good and bad coinciding at once, during my residency with Rocky and Bella.